FULL-SERVICE PROVIDER


TO THE OFFSHORE INDUSTRY
Marlow OFFSHORE (MNO) facilitates an ever-growing need for global energy. Our qualified specialist offshore workforce and technical ship management expertise, guarantee scalability and adaptability to industry challenges and individual offshore charterer requirements worldwide.
At Marlow OFFSHORE, we deliver holistic maritime solutions including ship, crew, and project management – tailored to the exact needs of our customers. Our unique position and industry experience allow us to manifest and embark on complex offshore projects.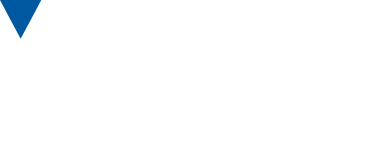 Maximising vessel uptime to meet client goals is key to finding maritime success. Benefiting from Marlow's attested professional industry experience and global network, we provide offshore-specific management services to vessels operating within the renewable and hydrocarbon energy industries. Our devoted team of field experts dependably deliver thorough offshore technical support worldwide, fostering dynamic operational efficiency. From safe and efficient cargo handling, drydock planning and supervision, regular condition assessment to PSC inspection preparation and certification as well as vetting - we handle everything!

Continuous data-driven benchmarking of offshore technical management activities ensures that our solutions attain a level of flexibility, helping you remain competitive, without losing industry focus. Thanks to our relentless adherence to quality and safety that exceed the industry standard, our stellar OVID track record boasts near flawless scores.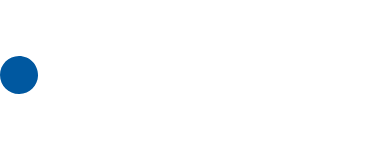 Whether full fleet or select vessels, we have the right line-up for you. Marlow OFFSHORE provides engineering and offshore specialists for the oil and gas industry; offshore-wind, -marine and -construction trades. Daily operations see approximately 500 active offshore seafarers on board around the world, serving over 35 offshore vessels. Project support, travelling, training & safety, taxation, insurance, and payroll are all coordinated via our network in Germany and The Netherlands.

Marlow's worldwide crew pool has a certified specialist team waiting to assist with your project. Master mariners, chief engineers and IT professional all provide the right skills and knowledge required. A close cooperation with OPITO certified training centres means Marlow OFFSHORE has the capacity to upgrade seafarer competence to your precise needs. Marlow's team of dedicated specialists include naval architects and marine engineers coordinate and supervise newbuild management, lay-up services, re-activation, conversion, route & bottom surveys.

Our flexible, transparent, and scalable processes, and can be applied versatilely to meet client demands. This turnkey approach is the solution to your offshore needs.
QUALITY


MANAGEMENT SYSTEMS
Structured methodologies create systematic organisational participation in planning and implementing improved, controlled processes. QMS include Occupational Health and Safety; Security Management of Crew and Vessel; Environmental Obligations and Social Responsibilities. The proof is in our stellar OVID track record.
Backed by Marlow Navigation, grants access to a large international network of resources: 1,000 staff ashore, 14,000 certified seafarers on board, and an array of offices and manning agencies spanning across 10+ intercontinental locations. A large crewing pool and dedicated training centres means there is a seafarer available for any occasion. Devoted and knowledgeable key personnel add an extra sense of security, in what can otherwise be a stressful trade. In a growing market of unproven offshore service providers, Marlow OFFSHORE is the sensible choice.
Breaking away from industry constraints, Marlow OFFSHORE adopts and apprehends distinct market, owner, and charterer requirements for the best possible outcome. Managing vessels sailing under 25+ flag states, with compliance to all main classification societies, Marlow OFFSHORE's experience will help you overcome industry and regulatory challenges. Whatever your offshore project may be, we always rise to the occasion.
PROTECT YOUR OFFSHORE INVESTMENTS TODAY