Marlow Offshore entrusted with full management of MV "Spirit of Emden".
Hamburg, Germany – Marlow Offshore is pleased to announce its recent nomination by ship owner Asian Spirit Steamship Company (ASSC), for the full management of the Platform Supply Vessel "Spirit of Emden". The PSV was recently acquired by ASSC in Q4 of 2022. This marks an exciting opportunity for Marlow Navigation's offshore division to grow its managed fleet as well as its client base.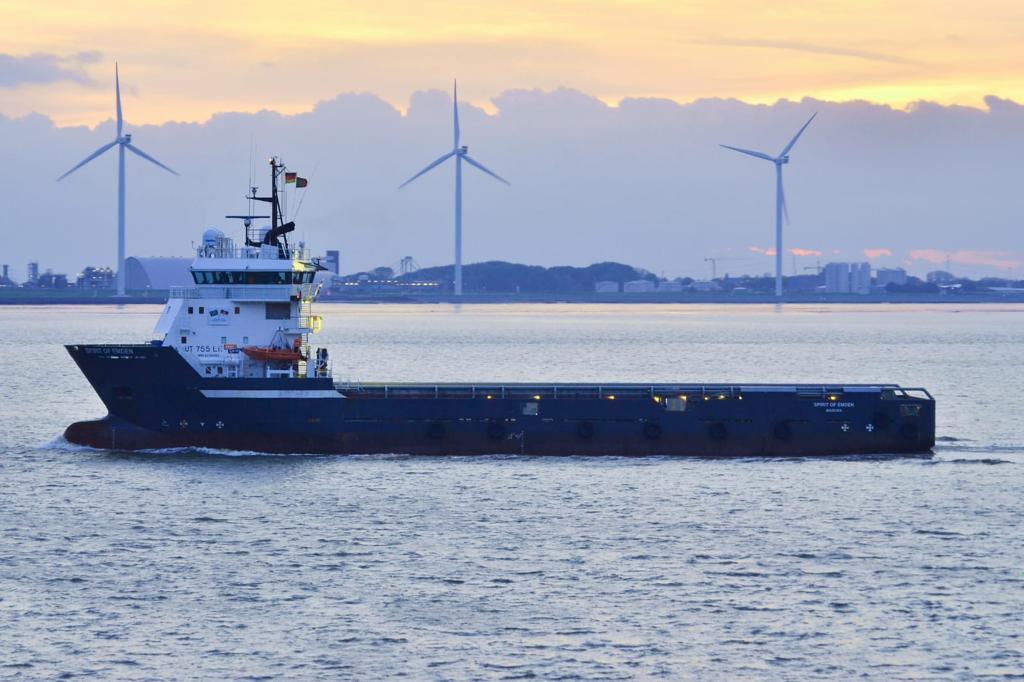 In terms of crewing, Marlow Offshore has a team of skilled and dedicated professionals aboard, serving the Platform Supply Vessel and in turn the client. Marlow Offshore places high importance on crew training and regularly invests in skill upgrading and certification programs to ensure they are prepared for any situation.
"We are honoured to have the opportunity to work with the Asian Spirit Steamship Company. We are committed to providing the highest quality of technical and crew management services, and look forward to building a long-lasting relationship. In turn, contributing to the success of the Spirit of Emden." added Managing Director, Marlow Offshore, Jörn Laber.
The "Spirit of Emden"
A highly advanced vessel, designed and constructed by Ulstein to exacting standards. Equipped with DP2 technology and featuring a spacious deck area of 635 square metres, the UT 775 LN is a testament to the state-of-the art offshore vessel design. The vessel can hold 1,032 cubic metres of fresh water (that conform to strict German drinking water regulations) and has a fuel capacity of 981 cubic metres. It is equipped to provide essential services such as sewage return, container transport, and reefer transport. Featuring an additional 3,000 cubic metres of tank capacity make this offshore vessel a versatile and dependable asset.
We are also delighted to report that the recent OVID (Offshore Vessel Inspection Database) audit of the "Spirit of Emden", received a 'very positive' feedback. The audit assesses various aspects of the vessel's operation and management, including crewing and safety.
This addition is a step forward for our offshore division and demonstrates dedication to serving new and existing clients in the North Sea. With its experience, commitment to safety and skilled crew, Marlow Offshore looks forward to building a long-lasting relationship with ASSC.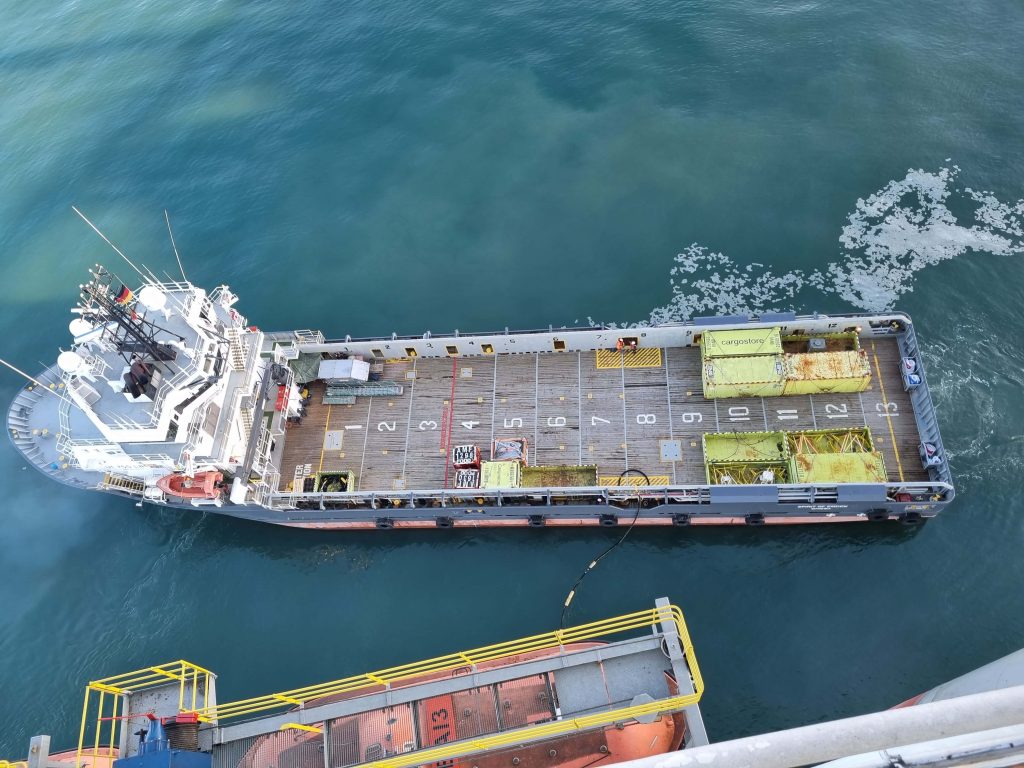 Looking for reliable offshore services and an experienced crew & vessel manager? With years of experience handling a diverse range of offshore vessels, we offer a comprehensive suite of services tailored to meet the unique needs of each vessel and it's crew. From technical management to crew management and everything in between, we have the expertise and resources to ensure that your vessel is safe, efficient, and compliant with all regulations. Contact Marlow Offshore today to learn more about how we can support your offshore operations.